IMMI
This gallery video that IMMI have created is an introductory tutorial to their cultural identity. To access credits, please go to: www.immiimmiimmi.com Password: IMEMI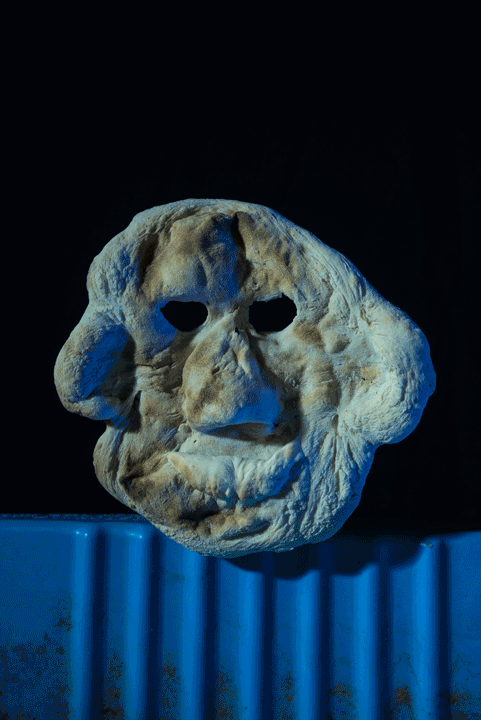 "An unidentified community living in the cracks of society are filling their fissure with a new cultural identity."
IMMI are reacting to societal ideas of multiculturalism. Concerned that tradition is falling through the cracks created by globalisation; they are manifesting cultural liberation through the invention of hybrid traditions.
They plan to weaponize their identity against an onslaught of ignorance by embellishing their traditions with archival legitimacy. By appropriating the visual language of high-art and anthropology, IMMI are interrogating the boundaries of cultural legitimacy.
Collective art making builds the foundations of IMMI's folklore. By highlighting parallels between recognisable cultural practices and tropes - for example; IMMI argue that the Eucharist breaking of bread mirrors the border security screening in airports - they aim to blur the rigid borders of ritual and ceremony. They are provoking us to take charge of our own identity by revealing the latent potential of our cultural baggage.
– Artist Statement

IMMI, IMMI [A short film that divulges three stages of assimilation: Interpretation, practice, trance], 2017, Video, 8:58mins, Videography. Editing by Jerome Williams.
By facilitating their community to create the lore of a new subculture; IMMI aim to blur the borders of cultural identity and tradition. Often compared to Dadaism, Surrealism, Situationism and Fluxus movements of art, IMMI's activations offer access to cross cultural dialogue through relational performance in an open studio. Collaborative performances and community activations build the foundations of IMMI's folklore and cultural identity.
Kaspar Schmidt Mumm is the primary facilitator of the work. Kaspar started the project in 2017, as a reaction to societal assumptions of culture. Born in Germany and raised in Adelaide with Pakistani, Colombian and Canadian heritage, Kaspar is a third generation immigrant. Both sides of his family have immigrated for three generations. And so, he wants to develop an artistic language that crosses the borders of his cultural boundaries.